In my
last post
I asked for advice from my readers on good dry flies for carp. The idea was to make a list of what dry flies people have actually caught carp with and then use that as the starting point for building my carp on the dry arsenal this winter.
The response was awesome - thank you so much everybody who responded on this blog, facebook or the CarpPro forum!
What was shocking to me was how many times hoppers and cicadas and other larger meatier dry flies came up in the conversation. I have mainly been thinking (with significant trepidation) that the main thing that would work would be the same little itty bitty cute classic dry flies that I grew up catching Trout on or even smaller in the case of midges. While those are on the list it would seem to be not absolutely necessary.
Here were the recommendations - x4 would mean that at least 4 people mentioned that fly:
Small Hoppers (x6)
Adams in several variations, recommended by many (x4)
Cicadas (x4)
Mulberry Flies (x 3)
Elk Hair Caddis (x 2)
Deer hair pellet fly (x2)
Cotton wood seed pattern (x2)
Small Stimulators
Small Muddler Minnows (grassies)
Size 16 Griffiths Gnat
Damsel Flies (picture below)
Small black ants
Small black beetles
Floating eggs
Gray Drake
Skitters (picture below)
Tarauntulas
Madam X
Droppers
Suspender Buzzer
Inch worms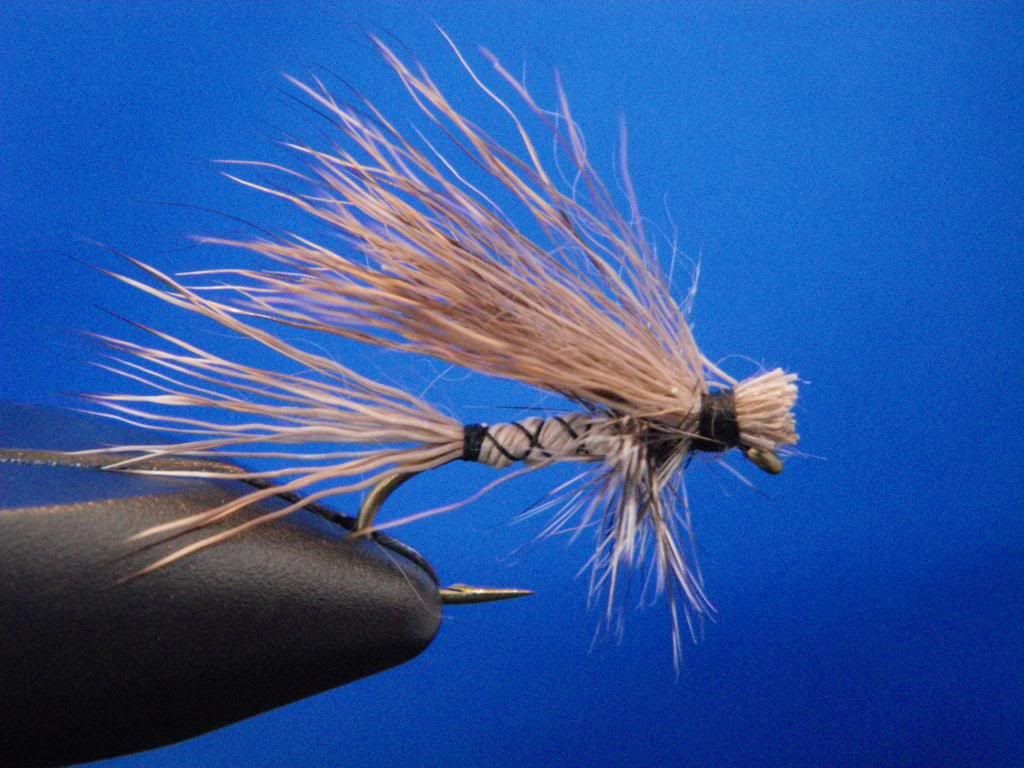 Spearyhopper sent some pictures of super sweet damsels tied with furled flash foam from craft stores. The version he has caught carp on is the single (non-mating) on the left. I like these allot.